Message from the CEO
As President and CEO, Brett Lindsey has helped Everstream "do what you say you will do"—a company mantra of sorts that starts from the top down. Learn more about how his leadership impacts our company culture:
"Everstream's success is rooted in the basic premise that our customers can't be happy if our employees aren't happy.
We believe in having a culture of integrity, corporate transparency and open communication where employees feel comfortable voicing their opinions.
Our approach leads to team members who are well-positioned to grow and succeed in their current roles and who are encouraged to advance through the organization.
I have a conversation with each new hire, regardless of position, before they are invited to join the Everstream team. And I'm not going to ask about your job history or how technically astute you are; I want to get to know you as a person.
We are committed to finding talented team members who are the right fit for our culture and who want to grow with us. If this sounds like a place you'd like to be, I look forward to chatting with you."
– BL
Everstream President and CEO Brett Lindsey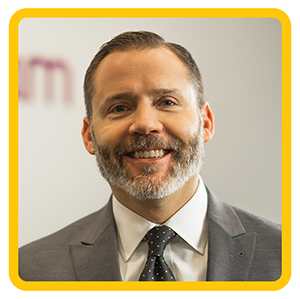 ---