Executive Team
Brett Lindsey, President and Chief Executive Officer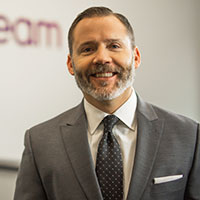 Brett Lindsey was named President and CEO of Everstream in 2014. In 2018, Brett facilitated the sale of Everstream to AMP Capital, a global investment manager headquartered in Australia. With this investment, Everstream is working to expand its network through greenfield builds in new and existing markets as well as strategic acquisitions of fiber networks. Through the prior acquisitions of Great Lakes Comnet (GLC) and Comlink in June 2016 and Lynx Network Group in February 2017, Brett more than tripled the size of the organization within less than 12 months. Previously as Chief Operations Officer of OneCommunity, Brett oversaw the $100 million expansion of the network that later became Everstream. Brett brings more than 25 years of experience in successful operations management and business development efforts for venture-backed organizations to the Fortune 500. He has extensive experience in the telecom industry, having served as President of Elantic Telecom and Chief Operations Officer of Vox Mobile. Brett also held management positions with City Signal Communications, Qwest Communications, XO Communications and Williams Communication Systems.
Christian Gartner, Chief Financial Officer
Christian Gartner joined Everstream in 2016 as Chief Financial Officer with responsibilities for leading the financial management of the company, including the administration and reconciliation of Everstream's investment portfolio, asset/liability system and other financial activities. With more than 25 years of experience, Christian served as CFO for a decade in telecommunications and spent 10 years with a $4.5 billion multinational transportation company. He has assisted with numerous acquisitions and divestitures, helping to finance nearly $6 billion in deals to date. Christian holds an MBA in Finance from Xavier University and a bachelor's degree in Accounting from Miami University. He also is a Certified Public Accountant.
Chuck Girt, Chief Technology Officer
As the Chief Technology Officer, Chuck Girt is responsible for the development, growth and management of the Everstream network infrastructure. Previously, Chuck served as Chief Technology Officer for OneCommunity, a nonprofit organization dedicated to transforming Northeast Ohio's economy. He also has held engineering and technology positions throughout his career, including National Director of Engineering and Operations for Adelphia Commercial Services as well as Director of Midwest Operations and Core Developer for Northpoint DSL. Chuck holds a PhD in Theoretical Physics, a master's degree in Quantum Physics and a bachelor's degree in Electrical and Mechanical Engineering, all from the University of California at Berkeley.
Bill Major, Chief Revenue Officer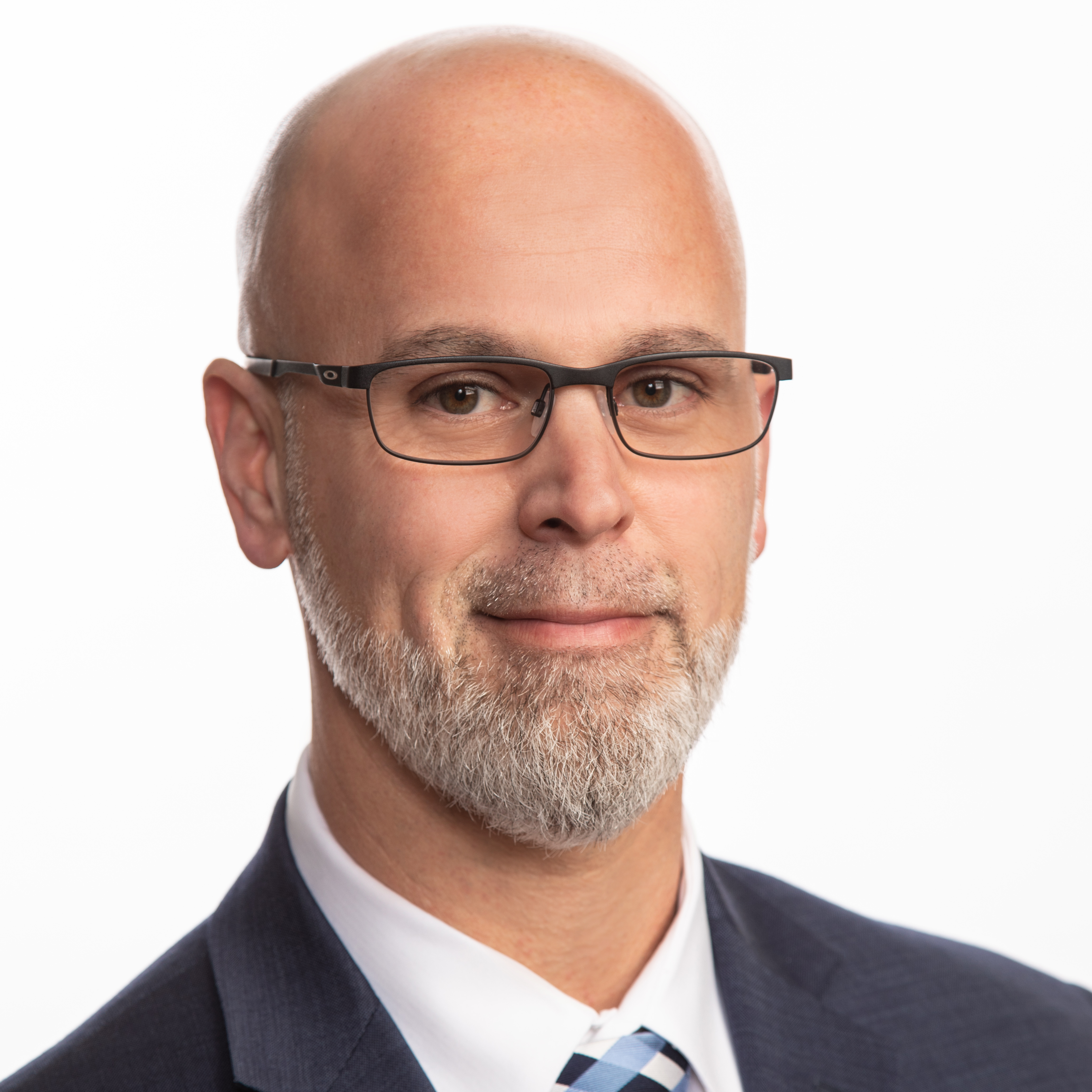 Bill Major was named Everstream's Chief Revenue Officer in 2019. He joined the company in 2015 as Vice President of Sales and Marketing with responsibility for expanding and leading its enterprise, wholesale/carrier, and wireless sales efforts along with handling contract negotiation and management. Under Bill's leadership, Everstream has delivered more than $100 million in total contract value and grew its corporate footprint through the acquisitions of Great Lakes Comnet (GLC) and Comlink and Lynx Network Group. Throughout his more than 20-year career in telecommunications, sales and management, Bill has successfully held sales and operations leadership roles for several regional and national telecommunications companies, including Windstream, PAETEC, McLeodUSA, LDMI and ICG Communications.
Sarah Mugford, Chief Marketing Officer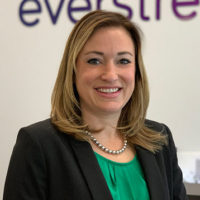 Sarah Mugford, Chief Marketing Officer, joined Everstream in 2019 to lead the company's Marketing and Communications initiatives, including overall branding, content, communications, and messaging objectives both internally and externally. During her 14-year tenure with Charter Communications (formerly Time Warner Cable), Sarah served in a series of marketing leadership roles, each with increasing responsibility and oversight. Most recently, Sarah served as Vice President, Content and Lead Generation Marketing, where she was responsible for the strategy and execution of Spectrum Enterprise client acquisition campaigns. Her broad range of experience includes enterprise lead generation, client experience as well as digital, product, content and vertical marketing. Sarah earned a Bachelor of Business Administration in Marketing from Kent State University.
Joe Pellegrini, Executive Vice President, Operations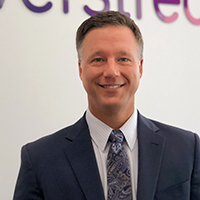 Joe Pellegrini was named Executive Vice President, Operations, in 2019. He joined Everstream in 2018 as Vice President of Operations to lead the company's operations management initiatives, including organic growth, strategic requirements and additional breadth of services. He has more 20 years of experience in telecommunications, wireless deployment, construction and management. Prior to joining Everstream, Joe served in key leadership roles for the Wireless Deployment team at Crown Castle (formerly Lightower and Fibertech Networks). Throughout his career, Joe has led cross-functional teams responsible for designing, implementing, mapping and tracking both wireline and wireless deployment while consistently meeting aggressive customer goals. He holds an associate degree in Engineering from Vermont Technical College.